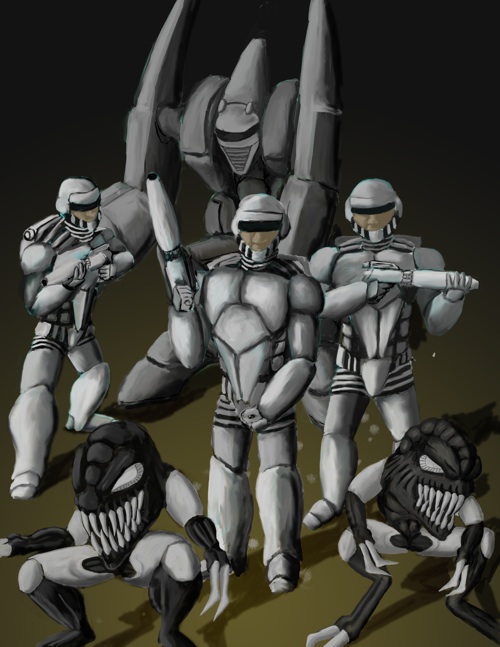 I've been working on a sourcebook for The Artifact for a long time. I've written about it before, it was actually the first sourcebook I started on for the game. A few things about it bugged me but I couldn't really figure out why.
I started to hate the introduction I wrote many years ago. It sounded weird, something was just off about it but I didn't know exactly what. Slowly I realized that I was telling more than showing. Writing advice always says to show the reader what's going on with action and not just tell them with exposition.
So I tried rewriting the introduction, again and again. Nothing seemed to work and it puzzled me. I've written a bit over the years and I've never had to rewrite this much. Sure I've written things that weren't the greatest but this stunk and continued to stink.
Recently I realized why I wasn't making progress. Because the sourcebook is chronological, it picks up The Artifact's story five years down the line, it's a mismatch of events that happen without a particular theme. In my mind, I just assumed that picking up the story and carrying it forward would simply work. That's not how it happened though. There are a lot of cool things going on in the sourcebook but they head in two different directions and it's nearly impossible to tie them together. I have two main themes going on, the advancement of Earth's forces and the advancement and the Chezbah. I've developed them, fleshed them out, improved them but they were always fighting for attention and pulling against each other.
What I may have to do is split them into two separate books. I'm not sure I have enough content for each, but thinking about them individually might help build on what's already there. Honestly some of the content is really huge to the setting and needs more attention but was always fighting for narrative space. I can already see some places where each theme would benefit greatly by being given more attention individually. It would be cool to release them as companion books.
Well, the case of the unwritable sourcebook is one mystery that I think I'm on the track to solving. Remember theme is important, find yours early and avoid a twenty year problem like I've got myself stuck in. Lets see what happens.