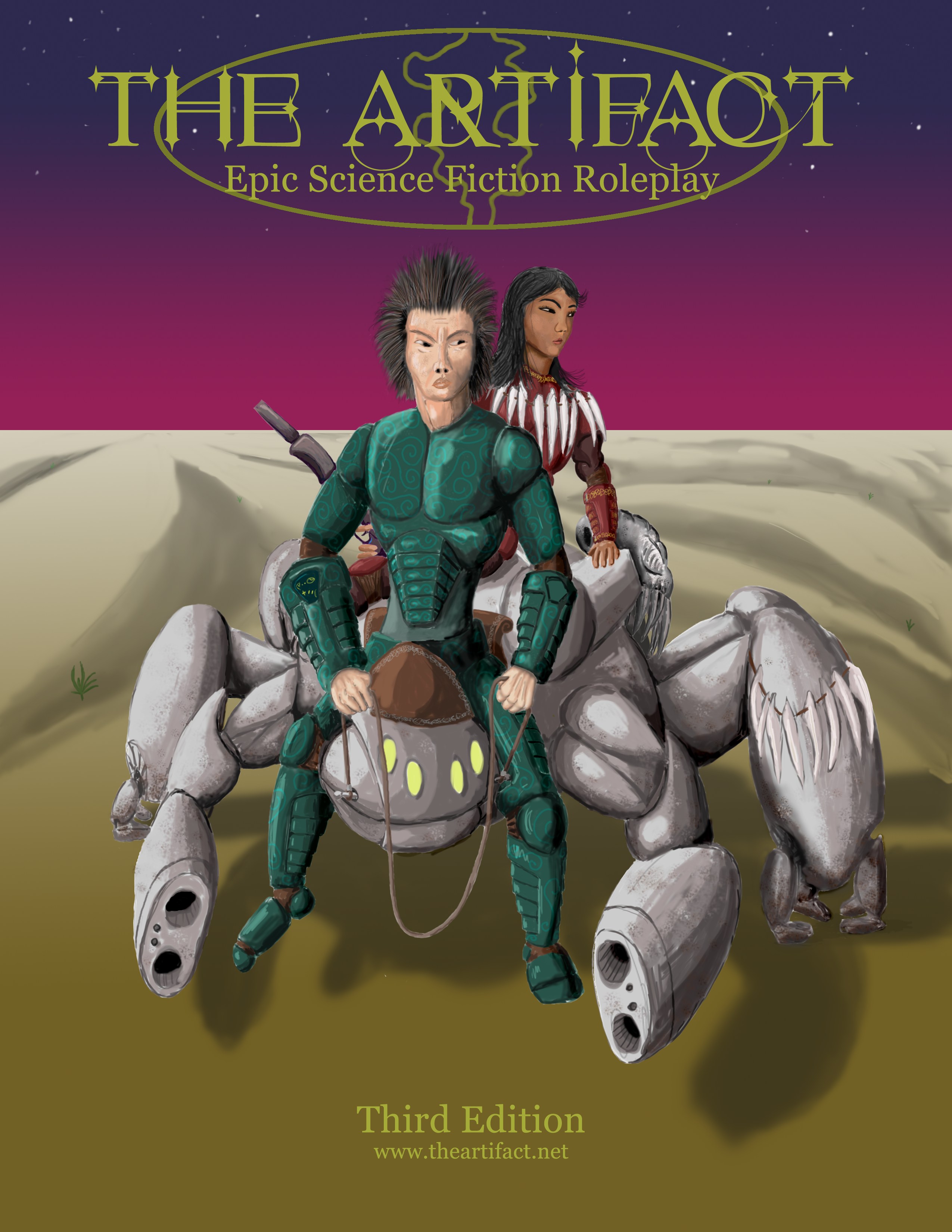 It's finally ready! A full file with pictures and maps, even a cover! Weighing in at 303 pages! Tons of new and updated art!
So why grab this edition?
Third edition is a giant upgrade. On the one hand it sticks to core concepts and mechanics of previous versions but then amplifies them.
This is a game that really hands a huge number of mechanical options to the players and lets them explore them. Options like, do you want the basic concept of what someone is saying in a foreign language or the literal translation? Do you want to hit a weak point in armor or change the hit location? That's just to name a few.
Like it was mentioned, new art!
Something I haven't talked about much in this version but really deserves more of a spotlight, there are a couple of interlocking pieces in this game that come together as the Extra Effort rule. This is really a bigger deal than the paragraph that describes how to use it. This Extra Effort rule means that a character never has to miss an important roll. Think for a moment about the implications to that. That's not just for PCs mind you, what's good for the PC is good for the NPC. This rule also helps to tell the story of a hero that expends every ounce of energy they have to reach their goal and then finally collapses. You always wanted to tell that story, right? Now you can.
The Artifact is getting a Creative Commons License with this document. Something a little overdue.
This is likely to be a "living document" for a while. I have no illusions that all the editing is done. We've done our best to make it read well and keep things consistent but it's a big book. Errors are inevitable, bear with me. I'd also like to shrink the file size down more but that might impact the quality so I'll say, be cautiously optimistic about a smaller file.
What's next? There will be a host of changes to the downloads page in the next few days. I'm going to order a hardcopy of the book and sanity check it. Then I'll make the book available for purchase so you can get your own!
I'm putting up two links to the files for now. One has links in the document in the table of contents and when there's a reference to another section of the book but the file is larger. The second is a smaller, more optimized file but I don't have links in it yet.
Edit, the new file with links and chapters has been uploaded.