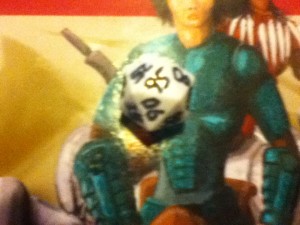 There's only two days left to get in on the dice contest. If you have an entry, make it now!
On September 30th the contest closes and on October 4th the winners will be announced.
First prize is a hand made die of your description and a softcover of The Artifact third edition.
Second prize is your die hand made.
Get those little grey cells firing!