Enough moping around! Let's make some progress with making third edition happen. Here are two versions of cover art that I've been working on.
This first one is the standard Georgia font that I've always used. Let's call this the "classic" version.
This second one is thanks to Gladen Blackshield who introduced me to the Starstruck font. The art is the same, just a new take on lettering.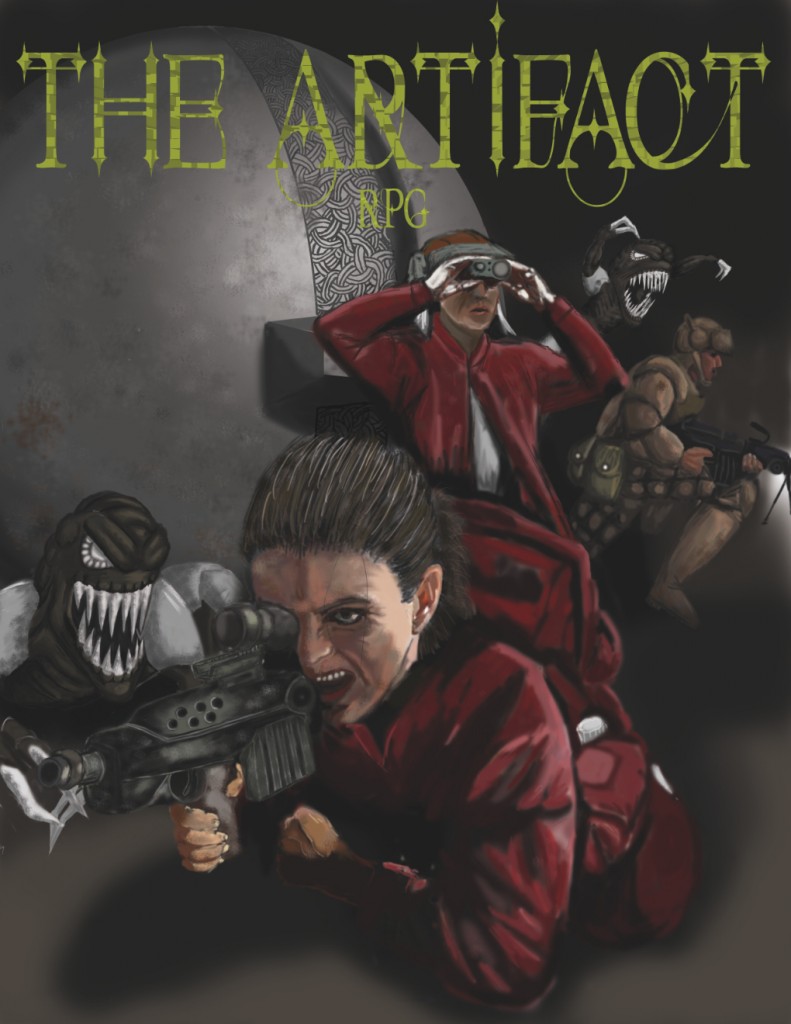 By way of a story to go with the art. . .
They've been in worse positions, an ASO research group investigates a relic believed to hold clues to the legend of the War Engines. Corporal Franklin spots movement in the darkness, her keen eye spots a Chezbah Hound a hundred meters out and drops to a prone position to get a better shot. She yells out to her team, warning of danger.
The hounds have circled them in the darkness and emerge in an ambush. Private Jorge Martian is the first to notice the ambush as a Hound leaps out at him he runs for a better firing position. More Hounds are on their way. Things are only getting worse, through his binoculars Scott just noticed something moving in on their position fast.
What do you think of each? Is there something they need? Anything that needs strengthening?