After discussion, the last attempt didn't have the right spirit to it. So take two.
A shadow moves in the distance and the huntress turns her attention to her next quarry. Each of her hunts yields a trophy tooth. One is enough to prove her worth to the tribe, but she has recently taken a Brouragh skull that she will trade with the tribe's warriors. Their unusual mount only underscores that this duo has experienced many things in their adventures.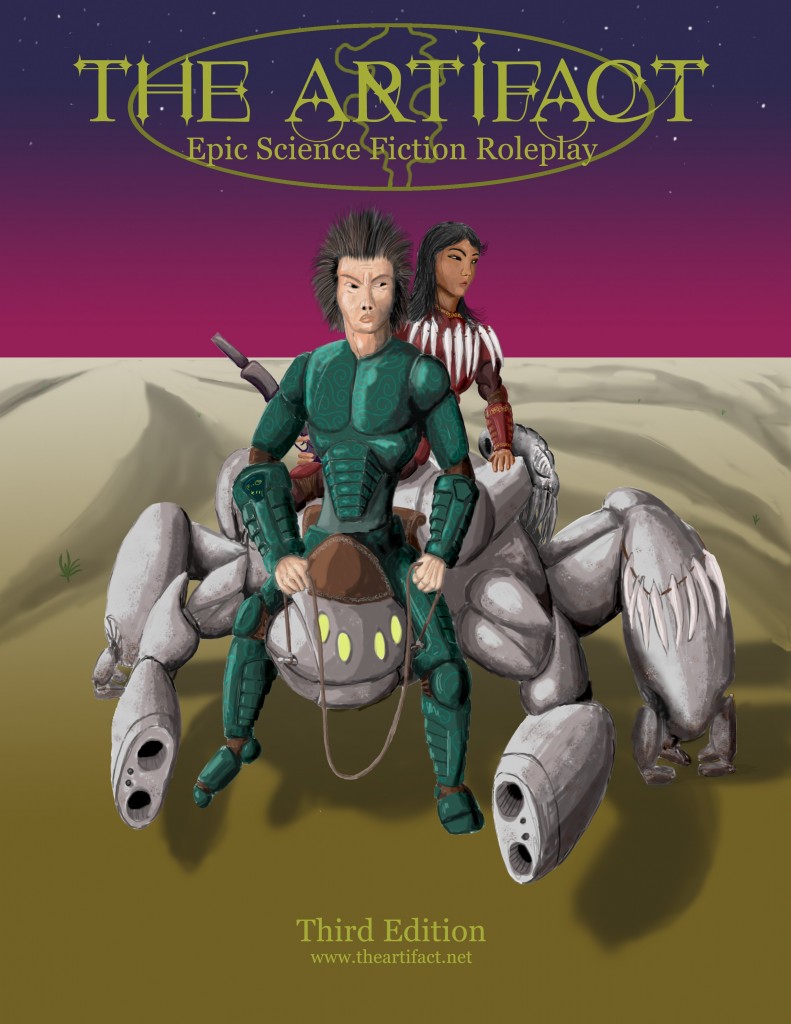 I did decide to stick with Starstruck for a font, it speaks of a interconnectedness that I like. Maybe it's not perfect but I still like it.
I reinterpreted Nil's suggestion for a picture of the planet itself and made it part of the logo.