I just got this in the mail.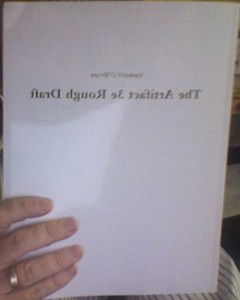 I often order a test book just to get a paper representation of what I'm working on. It helps to have an actual book to flip through instead of working off a PDF during play. I'll also mark this book up with any changes to be made.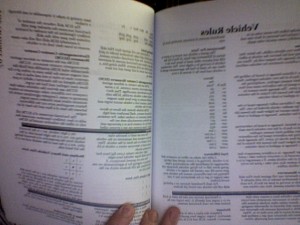 This print is almost always black and white and it helps to test to make sure my layouts are sane.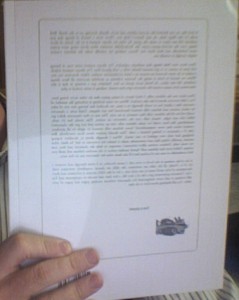 And here's the back. The text is a clipping of the 3e announcement blog post. The little picture was one of the original concept drawings of a Delta.
Oh, and sorry about the pics being mirrored. Being dyslexic I could tell something was slightly off about them but couldn't put my finger on it. I guess Apple's photobooth mirrors the pictures.